---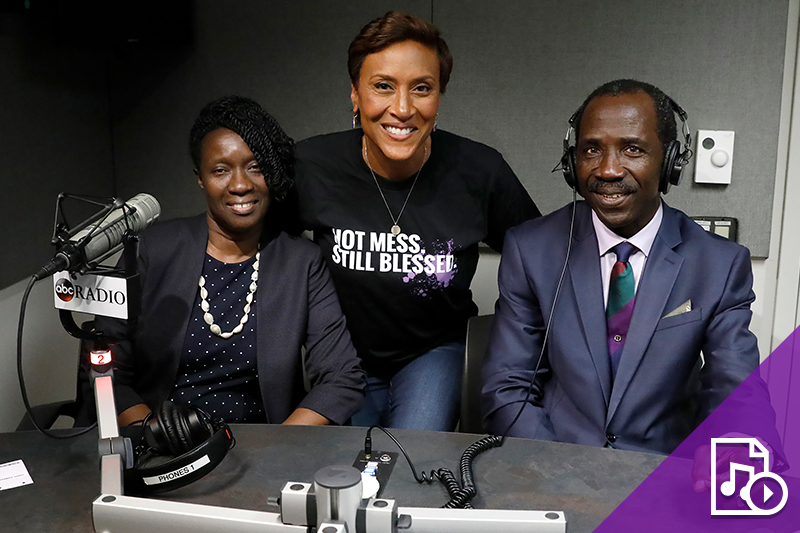 Episode Preview
Get the Full Episode Here:
Home » Episodes » Season 2 »
SEASON TWO FINALE: We have shared some amazing stories of resilience during the first two seasons of "Everybody's Got Something" — but until now, we've focused on people you probably know. This week, we focus on our listeners' own 'somethings.'
Robin sits down with Sammy Kamara – a man whose story and awe-inspiring journey is one you must hear. After growing up in a rural Liberian village, his parents sent him to live with his Uncle in a more populated area to learn English. What he didn't know – was that the uncle would turn out to be incredibly abusive and "rent" him out to others for labor. His uncle eventually shipped him off to the US to one of his friends without the knowledge or consent of Sammy's parents. Sammy was eventually thrown out on the streets of the Bronx with nothing but a school ID as winter loomed on the horizon. Because of a classmate's kindness, Sammy ended up in the home of The Johnsons' – who taught him about faith, love and family. He ended up receiving a competitive scholarship that changed his life – and introduced him to a place where he still works to this day, 40 years later. He was finally able to make it back to Liberia in 2012 – the first time in the 30 years since he left it where he learned more painful news regarding his family. Upon his return, he started a charity with his wife Carol that supports orphanages back in his home country of Liberia and other causes. He's also written a memoir about his experiences and finding that hope through one's pain.
Thank you to our faithful listeners who sent us their "somethings" in messages and voicemails. And thanks to you for listening this season. We'll talk again very soon!
---