---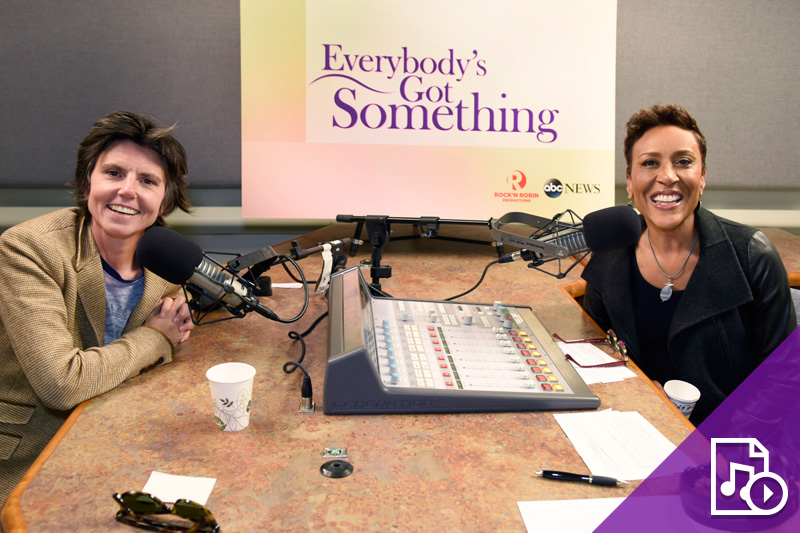 Episode Preview
Get the Full Episode Here:
Home » Episodes » Season 1 »
Nothing's funny about cancer, until you hear standup comic Tig Notaro talk about her own experience with breast cancer. But it's not all laughs, and the serious truths she tells are incredibly life-affirming. In this episode, she and Robin uncover how much they have in common (both went through cancer, lost their mothers while recovering, grew up in the same town, and are in loving, gay relationships) while discovering that their greatest challenges have given each of them unexpected strength and love.
---