---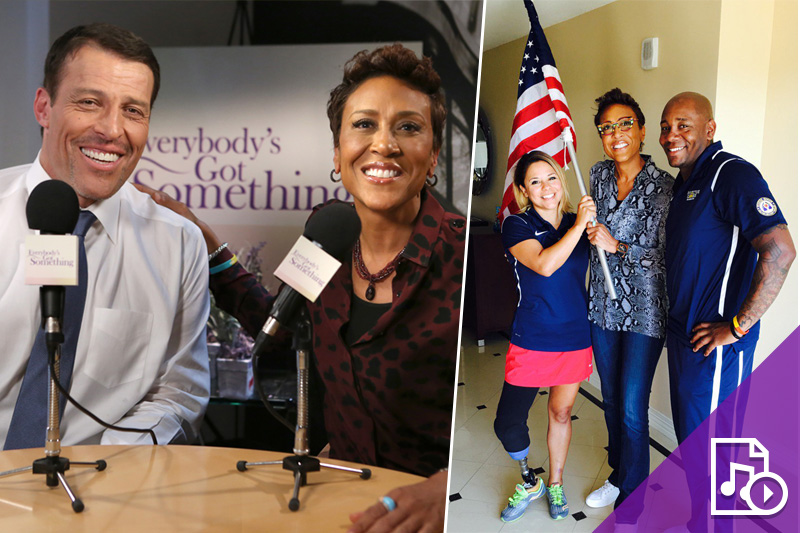 Tony Robbins Episode Preview
Wounded Warriors Episode Preview
Get the Full Episode Here:
Home » Episodes » Season 1 »
How do you find your inner strength? In this special episode, Tony Robbins—the man considered the ultimate motivator, counseling everyone from Oprah to Bill Clinton—opens up to Robin about what motivated him to become arguably the most famous life coach: a horrifically abusive childhood. Find out how this experience informed his life, leading Tony Robbins to help others replace self-doubt with self-fulfillment. Then Robin takes the podcast out of the studio to meet two members of the U.S. Military who exemplify the courage it takes to be the best you can be. Both amputees, they share the emotional journey of becoming stronger than ever as a result of their losses, preparing to participate in the Invictus Games for wounded warriors.
---